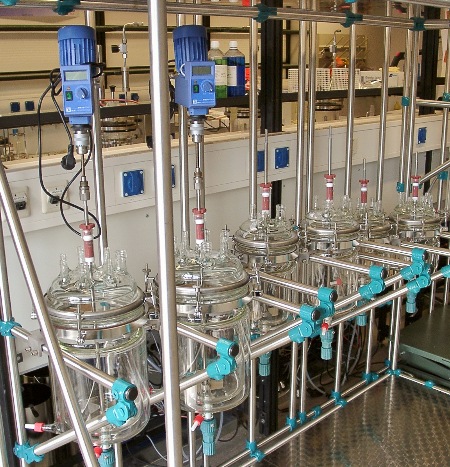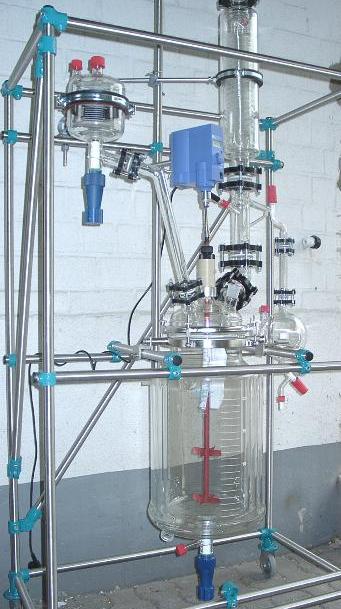 Manufacturing
The ISOLAB flat flange reactors are manufactured with extreme care and precision in order to comply with all technical requirement and norm regulations. During the production all goods are controlled permanently and each finished good is inspected separately. This assures the user that the products has very long life, even under extreme operating conditions.


Unless otherwise specified in the prospectus, the ISOLAB flat flange reactor should be implemented without pressure or only under pressure up to 0,1 bar. The use of this product as a pressurized reactor in keeping with the relevant norms is not permissible. However, should your particular application require pressure, please include maximum pressure and temperature requirements in your inquiry. Your special order will then be manufactured based on standard norms and will include a material test certificate.

The ISOLAB flat flange reactor may also be easily implemented in a vacuum because of it´s tori spherical shape and the special shape of the ISOLAB flat flange lids.

When making your order, please note that reactors with a flat bottom or a melted disc having smaller radius can only be used in a vacuum or under slight excess pressure in limited circumstances.



Our Flat flange program offers various possibilities
The present catalogue presents a survey of the more prevalent types of reactors. But we are always anxious to consider alterations and the special wishes of our customers quickly and at a reasonable price. Beside the standard products shown
in this catalogue, we additionally produce special custom made products according to customer's individual demands, with short delivery terms.
We would be pleased to receive your inquiry with drawing or sample.